Ghanian-Australian hip-hop star and indie icon BLESSED descended on Sydney for a special Vivid LIVE show at the Opera House on Thursday 2 June. Before BLESSED set the stage alight with his genre-smashing blend of hip hop, rock and punk, he played a special lunchtime set right here at the AIM Sydney campus' Amphitheatre stage. Accompanied by (AIM alumni) guitarist Stephen Zrnic, he gave an engaging performance with an underlying message – be true to yourself as an artist.
The stripped-back acoustic show was followed by an in-depth interview with AIM's Andy Walton. BLESSED also stayed back after the show to answer a series of questions presented by our students. The gig was the latest in our series of Thursday lunchtime performances created exclusively for AIM students.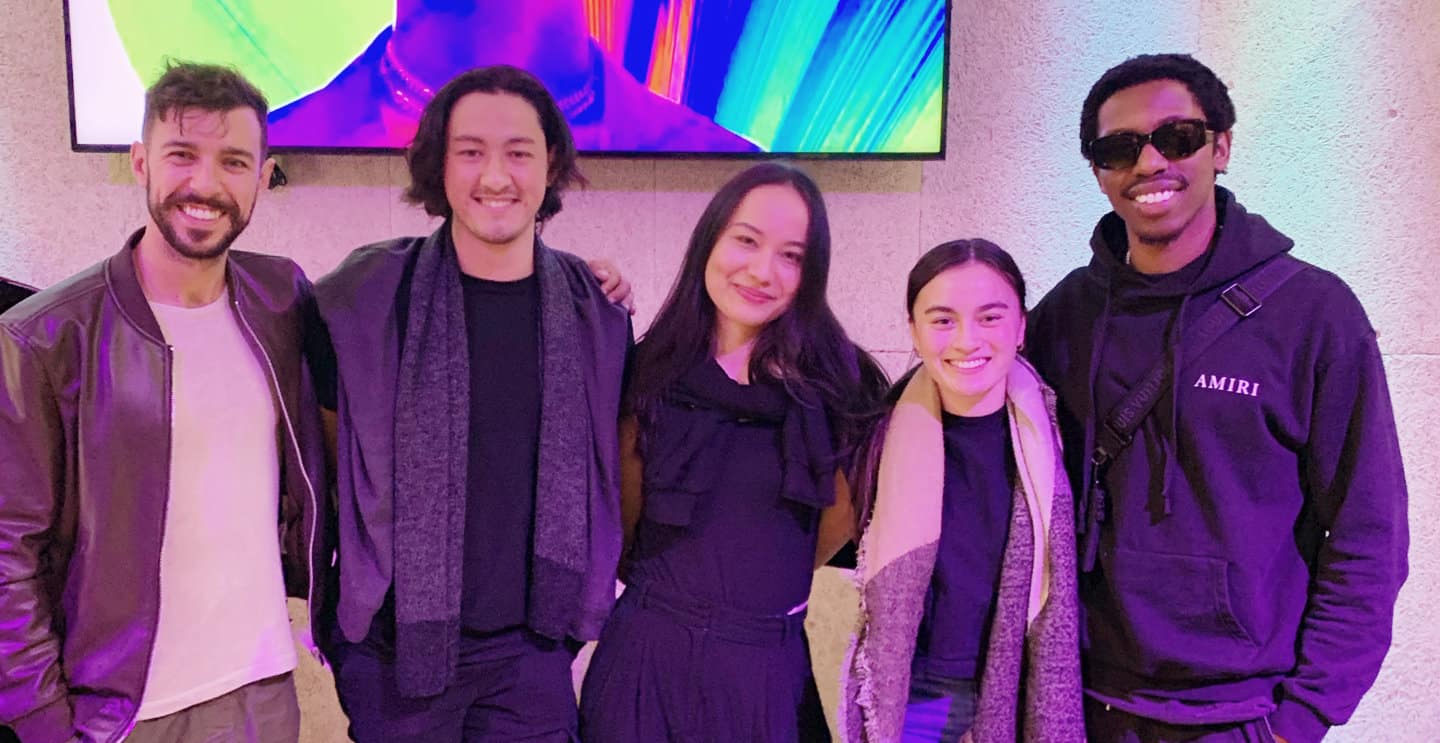 BLESSED recently featured in the Sydney Opera House's Liminal film series that followed eight Australians artists as they create unique live performances for the screen. Watch below.